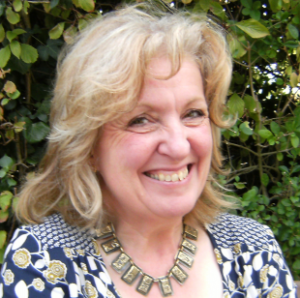 Roxeth Mead School is a popular, small independent pre-preparatory school with a Nursery for pupils aged from three to seven. The school was founded in 1859 and is situated in Harrow in north-west London in an attractive, converted house and surrounding gardens, including a hard play area. The school's aim is to maximise each pupil's potential in both their personal and academic development. The school prides itself in the fact that because it is small, it is able to give each pupil the help it needs.
A recent ISI inspection reported:
'The quality of the pupils' academic achievements is excellent, including the EYFS… All pupils, including EYFS children, those with SEND or EAL and the more able are happy and motivated to learn and make excellent progress'.
"Tagħlim huwa ferm għarfien u ppjanati b'attenzjoni u jipprovdi istimolu ta 'esperjenzi ta' tagħlim għall-istudenti u t-tfal EYFS. Il-kwalità ta 'l-tagħlim hija eċċellenti ".
"L-istudenti ta 'kull età huma kunfidenti, indipendenti u awto-assigurati. Huma għandhom empatija matura lejn xulxin, iġibu ruħhom tajjeb ħafna, u huma kulturalment konxji u soċjalment adept. "
"Attenzjoni individwali Ħafna qed tingħata lit-tfal kollha, sabiex il-ħtiġijiet tagħhom ikunu sodisfatti b'suċċess. "
"L-għalliema kollha, inklużi dawk fil-EYFS, huma ħafna esperjenza u għarfien. L-enerġija tal-istili ta 'tagħlim trawwem qawwi "interess."-Istudenti
L-istaff u nispera li l-websajt tagħna tagħtik ħarsa ġenerali tajba ta Roxeth Mead Iskola. Aħna se nilqgħu inti Ikkuntatjana or make an appointment to come and see us if you want more information. You can always keep up to date with school news and activities by visiting the "school news" section of our site.
Mrs Alison Isaacs
Headteacher
The General Data Protection Regulation (GDPR) is a piece of EU-wide legislation which determines how people's personal data is processed and kept safe and the legal rights individuals have in relation to their own data. It applies from 25th May 2018 to all organisations that process or handle personal data, including schools. It is similar to the Data Protection Act (DPA) 1998; most of the differences involve the GDPR building on or strengthening the principles of the DPA. Please Ikkuntatjana for copies of our Data Protection Policy and Privacy Notices or see our Policies Page.
Data Protection Officer – The Data Protection Officer is responsible for overseeing data protection within the School. If you have any questions in this regard, please do contact Mrs Sarah Mackintosh at the school or via slmackintosh@sky.com