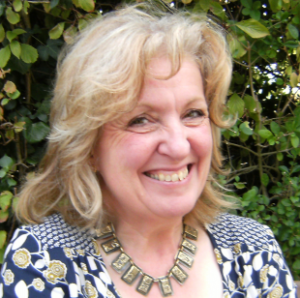 Roxeth Mead School est une populaires, petite école indépendante pré-préparatoire avec une Maternelles for pupils aged from three to seven. L'école a été fondée en 1859 and is situated in Harrow in north-west London in an attractive, maison convertie et jardins qui l'entourent, y compris une aire de jeu dur. The school's aim is to maximise each pupil's potential in both their personal and academic development. The school prides itself in the fact that because it is small, it is able to give each pupil the help it needs.
A recent ISI inspection reported:
'The quality of the pupils' academic achievements is excellent, including the EYFS… All pupils, including EYFS children, those with SEND or EAL and the more able are happy and motivated to learn and make excellent progress'.
'Teaching is highly knowledgeable and carefully planned and provides stimulating learning experiences for pupils and EYFS children. The quality of the teaching is excellent'.
'Pupils of all ages are confident, independent and self-assured. They have a mature empathy towards one another, behave extremely well, and are culturally aware and socially adept.'
'Much individual attention is given to all children, so that their needs are successfully met.'
'All teachers, including those in the EYFS, are highly experienced and knowledgeable. The vibrancy of teaching styles strongly fosters the pupils' interest.'
The staff and I hope that our website gives you a good overview of Roxeth Mead School. Nous vous souhaitons la bienvenue à nous contacter ou prendre rendez-vous pour venir nous voir si vous voulez plus d'informations. You can always keep up to date with school news and activities by visiting the "school news" section of our site.
Isaacs Mme Alison
Chef d'établissement
Le règlement général sur la protection des données,,en,GDPR,,en,est une législation européenne qui détermine comment les données personnelles des personnes sont traitées et conservées en toute sécurité et quels sont les droits légaux des individus par rapport à leurs propres données,,en,Il s'applique à partir du 25 mai,,en,à toutes les organisations qui traitent ou gèrent des données personnelles,,en,y compris les écoles,,en,Il est similaire à la loi sur la protection des données,,en,DPA,,de,la plupart des différences impliquent que le GDPR s'appuie sur ou renforce les principes de la DPA,,en,S'il vous plaît,,en,pour des copies de notre politique de protection des données et des avis de confidentialité ou consultez notre page Politiques,,en,Responsable de la protection des données,,en,Le responsable de la protection des données est responsable de la surveillance de la protection des données au sein de l'école,,en,Si vous avez des questions à ce sujet,,en,veuillez contacter Mme Sarah Mackintosh à l'école ou via slmackintosh@sky.com,,en (GDPR) is a piece of EU-wide legislation which determines how people's personal data is processed and kept safe and the legal rights individuals have in relation to their own data. It applies from 25th May 2018 to all organisations that process or handle personal data, including schools. It is similar to the Data Protection Act (DPA) 1998; most of the differences involve the GDPR building on or strengthening the principles of the DPA. Please nous contacter for copies of our Data Protection Policy and Privacy Notices or see our Policies Page.
Data Protection Officer – The Data Protection Officer is responsible for overseeing data protection within the School. If you have any questions in this regard, please do contact Mrs Sarah Mackintosh at the school or via slmackintosh@sky.com