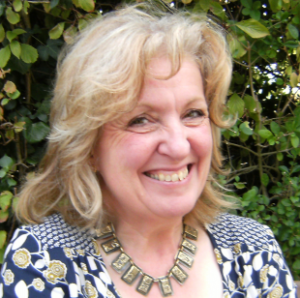 Roxeth Mead Škola je popularna, mali neovisni pred-pripremne škole s Jaslice za učenike u dobi od tri do sedam godina. Škola je osnovana u 1859 i nalazi se u Harrow u sjeverozapadnom Londonu atraktivno, pretvaraju kuća i okolnim vrtovima, uključujući teško igrati područje. Škole Cilj je maksimizirati potencijal svakog učenika je u oba njihov osobni i akademski razvoj. Škola se ponosi na činjenicu da je zato što je mala, ona je u stanju dati svakom učeniku pomoć koja joj je potrebna.
Nedavna ISI inspekcijski izvijestio:
'Kvaliteta učeničkih akademskih postignuća je izvrsna, uključujući EYFS… Svi učenici, uključujući EYFS djecu, one s slati ili EAL i više mogućnosti su sretni i motivirani za učenje i napraviti odličan napredak '.
'Nastava je vrlo obrazovan i pomno planirao i pruža poticajnu iskustva za učenike i EYFS djecu učenje. Kvaliteta nastave je izvrsna '.
'Pupils of all ages are confident, independent and self-assured. They have a mature empathy towards one another, behave extremely well, and are culturally aware and socially adept.'
'Much individual attention is given to all children, so that their needs are successfully met.'
'All teachers, including those in the EYFS, are highly experienced and knowledgeable. The vibrancy of teaching styles strongly fosters the pupils' interest.'
The staff and I hope that our website gives you a good overview of Roxeth Mead School. Želimo Vam dobrodošlicu na Kontaktirajte nas ili napraviti sastanak doći i vidjeti nas, ako želite više informacija. You can always keep up to date with school news and activities by visiting the "school news" section of our site.
Gospođa Alison Isaacs
Headteacher
The General Data Protection Regulation (GDPR) is a piece of EU-wide legislation which determines how people's personal data is processed and kept safe and the legal rights individuals have in relation to their own data. It applies from 25th May 2018 to all organisations that process or handle personal data, including schools. It is similar to the Data Protection Act (DPA) 1998; most of the differences involve the GDPR building on or strengthening the principles of the DPA. Please Kontaktirajte nas for copies of our Data Protection Policy and Privacy Notices or see our Policies Page.
Data Protection Officer – The Data Protection Officer is responsible for overseeing data protection within the School. If you have any questions in this regard, please do contact Mrs Sarah Mackintosh at the school or via slmackintosh@sky.com